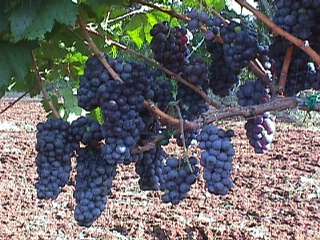 Zinfandel was first planted in 1998 as the start of a small test vineyard. The first wine made from the first harvest in 2001 took a Bronze Medal at the TWGGA Non-Commercial competition in 2002.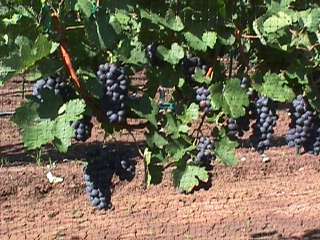 Shiraz (above) and Barbera (below) were planted in 1999 as part of the small test vineyard. The Shiraz has produced a Silver Medal winning blush with the 2002 harvest and the Barbera has produced a Bronze Winner with the 2003 Red. Currently, the 2005 Barbera Blush is looking and tasting outstanding. We look forward to bringing the Barbera to the 2006 TWGGA competition.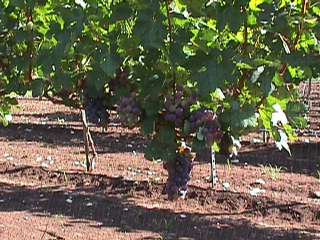 We would love to provide you with grapes for your home winemaking. Harvest is normally in early to mid-August. If you have an interest in purchasing grapes, please contact us in July to determine availability and price. We sell whole fresh picked or buckets of crushed juice on harvest day.
We would love to hear your comments or suggestions.
email us at bob@proftvineyards.com !